New Stuff!!!!! and don't worry, the names are blanked out, youre computer isn't messing up.
A HUGE Bobsled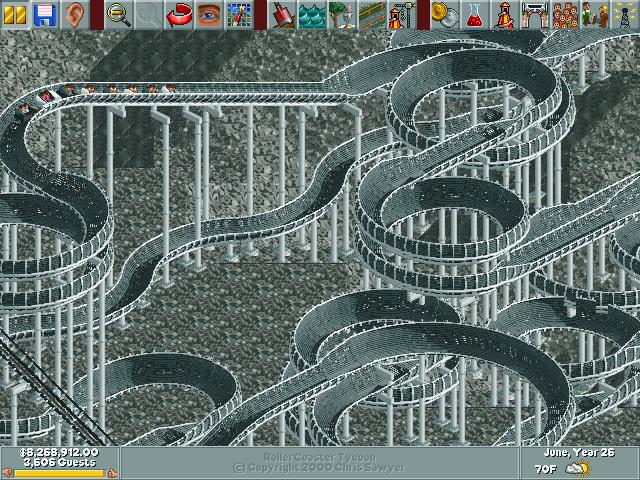 I love these thing!
Small Castle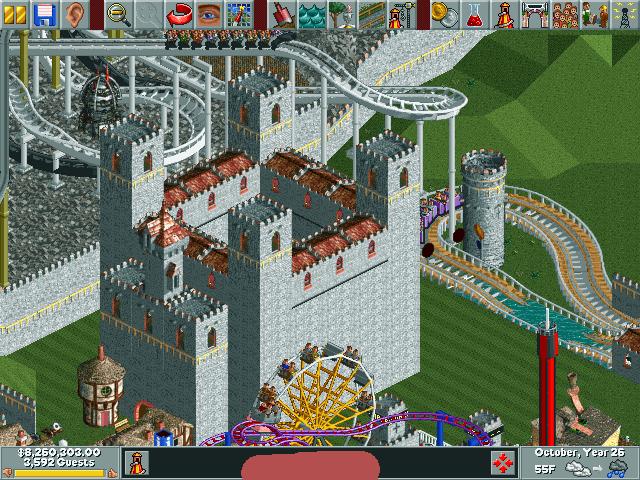 Utilising a Scenery technique that will be shown in detail on later site sections
big castel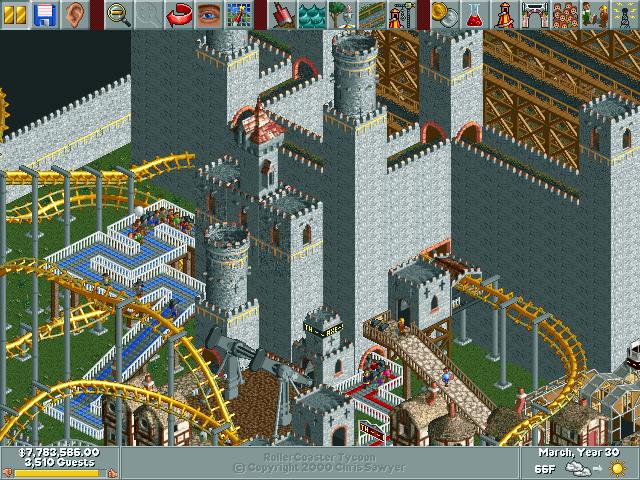 Enter, If you DARE
Double Mono-Rail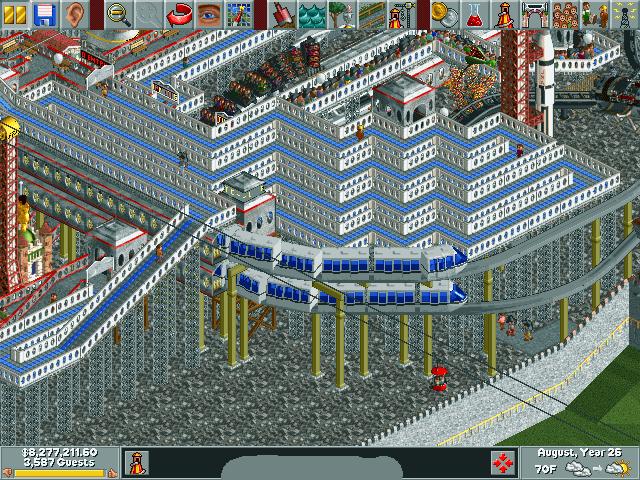 One over the other, all around the lunar section of the park.
check his time in the park!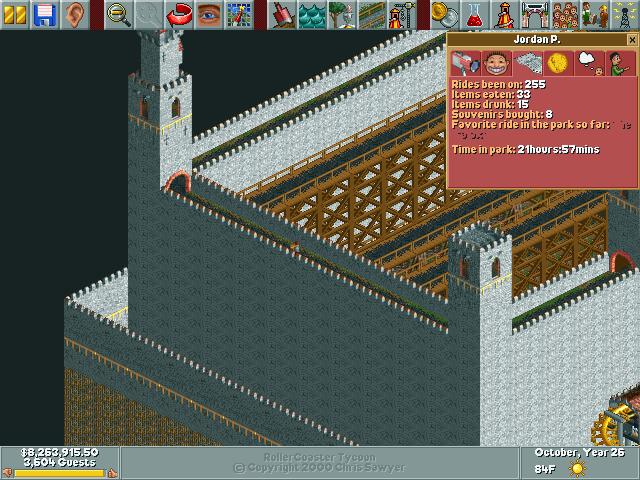 21hours, 57 min, 225 rides, (YfP charges for NOTHING)
Woddy in Woods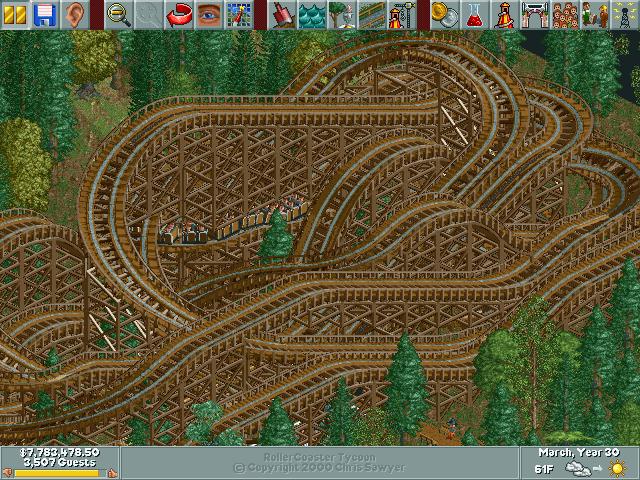 took me 3 hours to get this sucker right, 4100 feet, 13 drops, tiny footprint!
Mountain Theme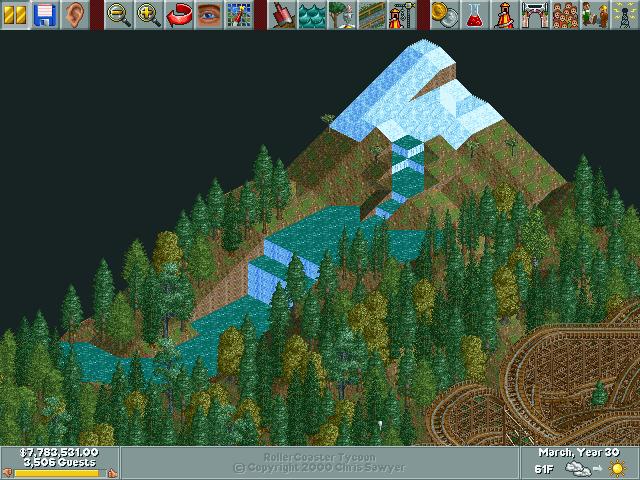 The Next major themed area, note the river running down th side, and waterfalls!
YfP
an old (but still existing) section of the park
stand up cobra roll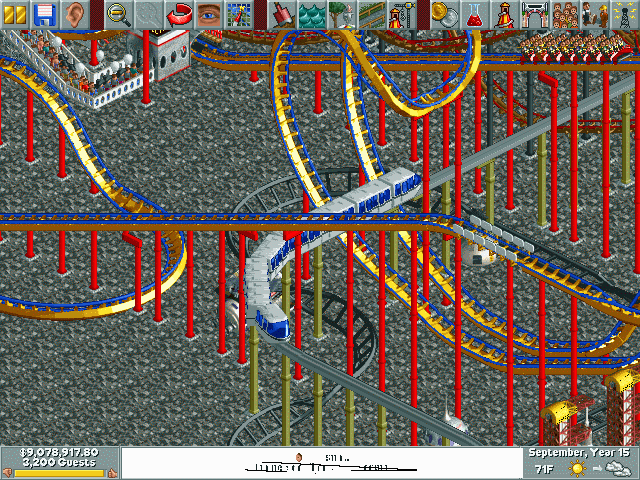 this is an awsome stand up twister in the back of the park
Covered food court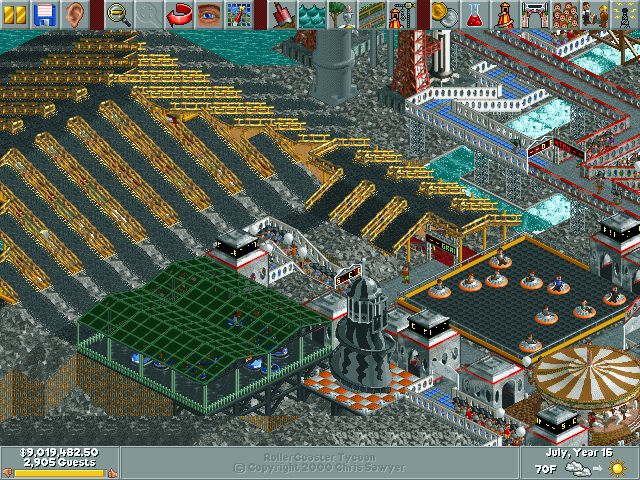 bigger than it looks, water gysers under the high points of the roof, and a little of every food!
Race Downhill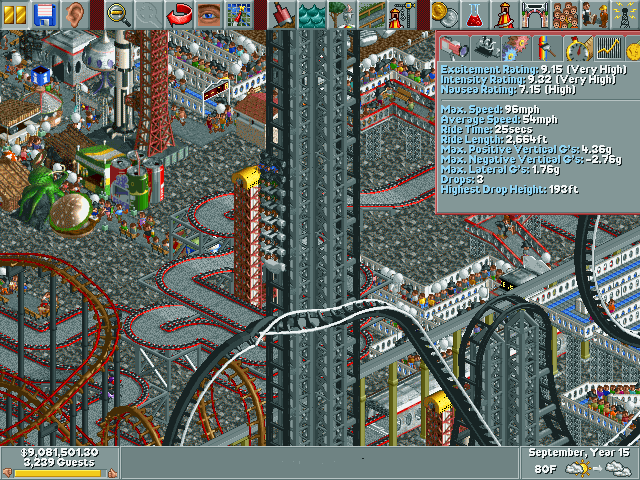 the paint on the VAL makes it look like it's really in a hurry to get down!
Watering the Grass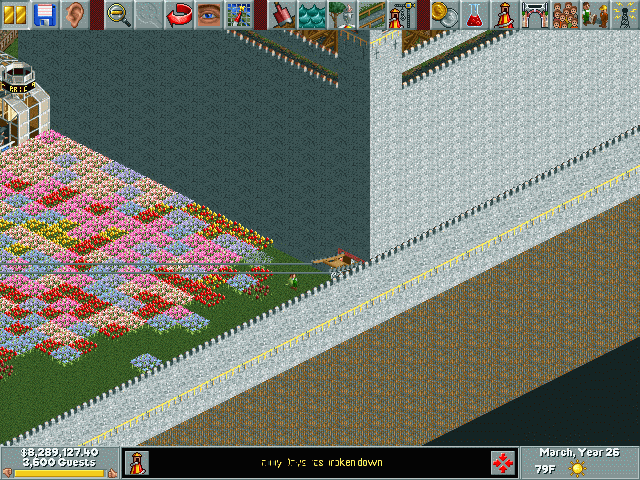 this is the medieval area of the park, the handyman seems to care for the grass more than the flower
stand up again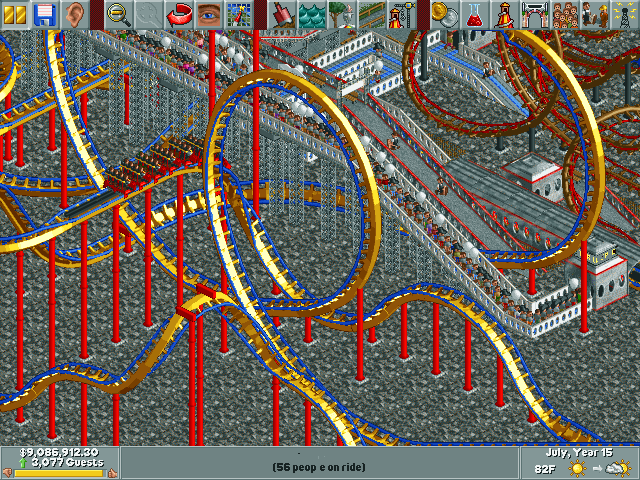 here's some more of that mighty stand-up
overveiw of YfP